Description
Industar-22
Lens in Leica Threadmount
The Industar-22 design was "borrowed"
from Leitz Elmar. It was an improved version of a prewar collapsible FED
lens (also known as Industar-10).
The Industar-22 was a standard lens on the early
Zorki cameras (Zorki, Zorki-S, some of Zorki-2S') and was also a popular
enlarger lens in the USSR in the 60's.
Technical Characteristics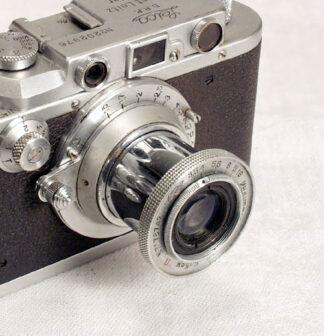 You're viewing: Industar-22, 50/3.5, Elmar Type, Chrome
$

69.00
Add to cart